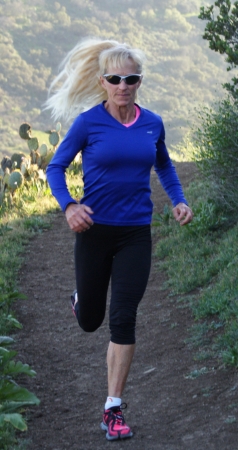 While employed as the strength and conditioning coach for the local high school track and cross country teams, Sharlene found herself addressing the variety of injuries that young runners experience. It seemed like every practice and meet provided another opportunity to ice an injury. Well, the routine of wrapping on a bag of ice using cellophane was getting old as well as wasteful, not to mention being uncomfortable for the athlete. Always environmentally conscious, Sharlene just hated seeing a big ball of saran wrap thrown into the trash not more than 30 minutes after she just spent nearly 10 minutes applying it. She thought "there must be a better way".
And so, Ice Sleeve was born. The important features that were designed into this product are:

Eco-friendly - all the components, including plastic bags, are reusable to reduce trash
Field usable - since this product is for immediate use when necessary, it must be able to use ice.
Ease of use - the product has to be able to be put on in a few seconds.
Adjustable - athletes come in all sizes and shapes, so the product has to conform to each person individually
Compression - significant benefits are gained by compression, especially when coupled with icing.
Mobility - perhaps one of the most important aspects is to allow the athlete to be mobile while icing.
Multi-use - a product that could provide heat as well as cold, since some issues respond better to heat.
Now, Sharlene is working hard to not only assist all active people in recovering from injuries, but to teach them how to prevent them. Subscribe to her newsletter for tips on maintaining an active lifestyle.

If you have any questions or would like to talk to us, please call or email us.

Leenwell Industries is a family owned and run business dedicated to providing wellness products and services to active individuals.

IceSleeve is a registered trademark of Leenwell Industries.