Don't forget an extra cold pack.
Get extra cold packs for frequent icing.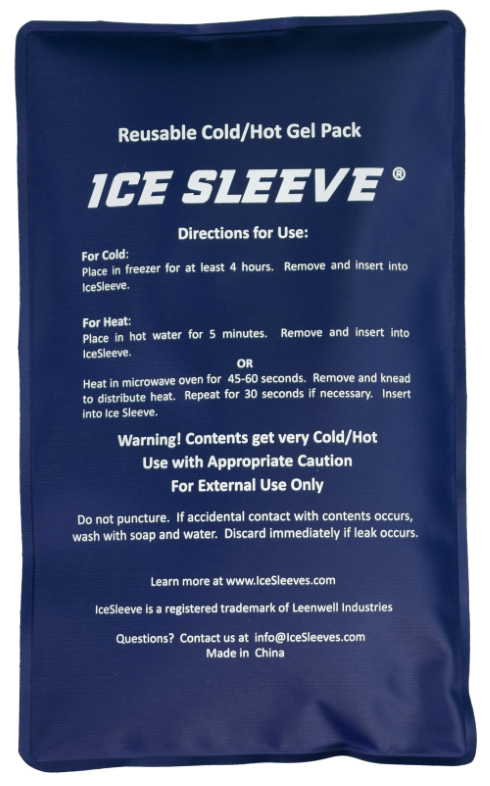 Sized specifically for the large Knee sleeve.
Large Knee Ice Wraps
Icesleeve
Large Knee Ice Wraps
5

stars, based on

22

reviews
Perfect for icing the front and sides of knee

Use for cold or heat therapy

Stays in place even while walking
Uses cold packs or ice bags

Best knee wrap for travel and outdoor events
Brand:
IceSleeve
The large IceSleeve knee ice wrap is ergonomically designed to provide heat or cold therapy to the front and sides of the knee.
This knee ice wrap active area is 6"x10", perfect for treating MCL and LCL injuries, as well as runner's and jumper's knee and meniscus tears.
As a knee heat wrap it works great to provide relief from chronic knee pain. It is also perfect for warming up and loosening the tendons and ligaments around the knee prior to exertion.


The gel pack can be frozen for cold therapy or warmed in the microwave for heat therapy. It also stays flexible when frozen.
The ergonomic design is comfortable to wear and stays in place while you are mobile.

The knee ice wrap comes with one cold pack and three heavy duty reusable ice bags. Ice bags are great for travel and outdoor events, plus they can be refilled immediately if you need to ice longer.

Extra cold packs and ice bags are available.