Don't forget an extra cold pack.
Get extra cold packs for frequent icing.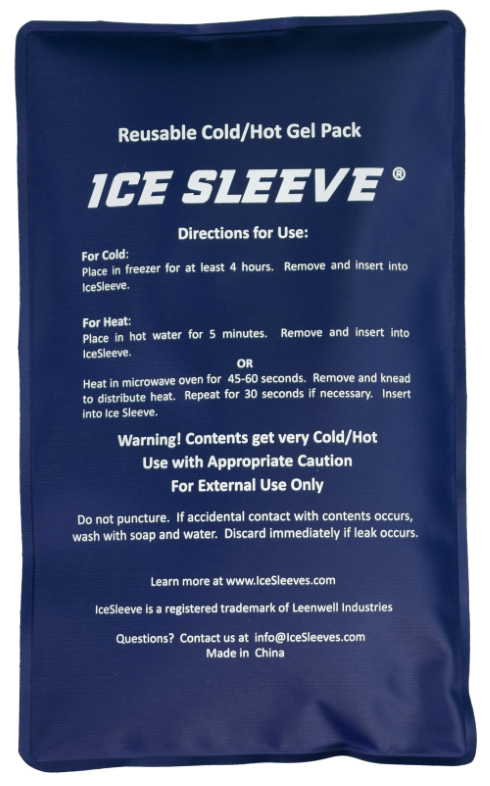 Sized specifically for the Calf/Shin sleeve.
Medium Calf or Shin Ice Wrap
Icesleeve
Medium Calf or Shin Ice Wrap
5

stars, based on

9

reviews
Perfect for relieving shin splint pain
Wear it while walking around
Use t for front or back of calf
Fits calves up to 16"
Use with ice or cold packs

Brand:
IceSleeve
Treat shin splints and tight calves with this ice wrap. The ergonomic design is easy to put on, just wrap it around your leg and pull it tight. No need to pull it up over your foot like compression sleeves.
The medium shin/calf ice wrap will fit calves up to 16".
The cold pack provides effective coverage of the shin without affecting your mobility.
It can also be used with heat to loosen stiff muscles and increase circulation prior to activity.

The medium shin wrap comes with one hot/cold pack and two heavy duty reusable ice bags. Ice bags are great for travel and outdoor activities when a freezer isn't available.
Extra cold packs and ice bags are available.